9-days Rwanda birding and Primate trekking tour in Rwanda a country of a thousand hills with Simba Africa Expeditions experts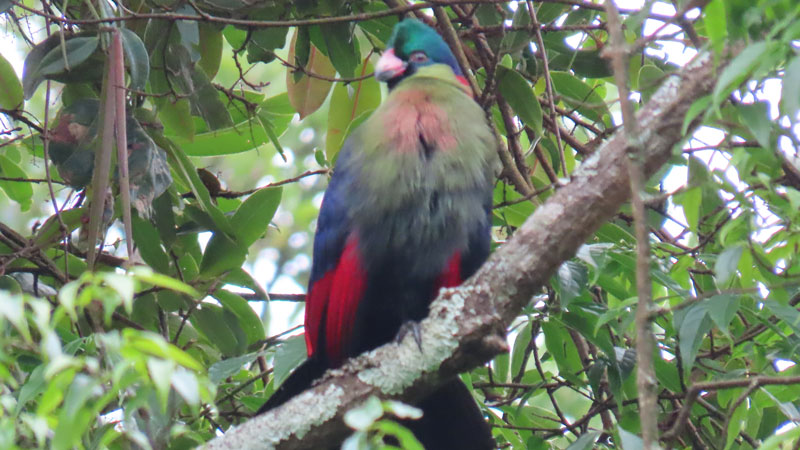 Day 1: Arrival at Kigali Airport
On arrival at Kigali International Airport in Rwanda, you will be received by one of our professional bird guides, who will transfer you to check-in at the hotel in Kigali. If time allows and depending on how tired you are from the fight, you can choose to visit Nyarutarama artificial Lake, one of the convenient birding spots within Kigali city. This will give you an enjoyable introduction to some waterfowls like; White-faced Whistling Duck, Little Grebe, Common Moorhen, Yellow-billed Duck, Squacco Heron, Spur-winged Geese, Little Egret, Hadada Ibis, Black Crake among others. Different types of Weavers, Warblers, Cisticolas, raptors and many others. Night in Kigali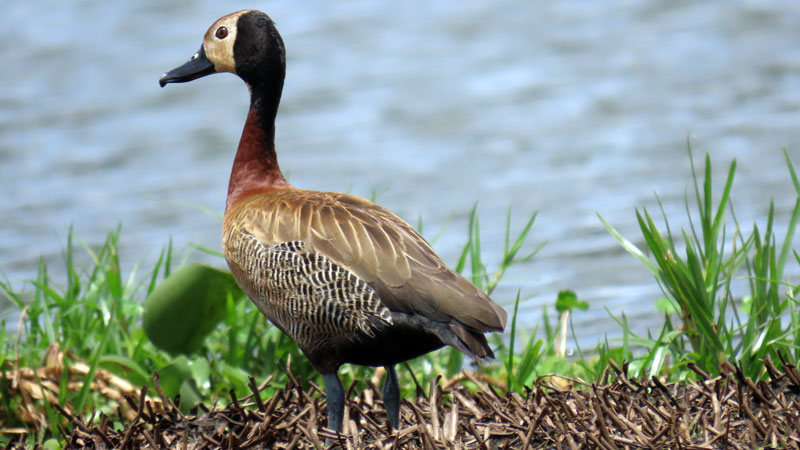 Day 2: Transfer Musanze northwest of Rwanda, birding buhanga forest
Morning breakfast will get you ready to start your drive towards the mountainous northwest of Rwanda, as you approach the Virunga mountains, you're likely to encounter some birds on the way including, Black Kite, Augur Buzzard, White-necked Raven, Lesser Striped Swallow, Bagla Fecht Weaver and Streaky Seedeater. After 3 hours' drive to Musanze, you shall visit Buhanga forest, to give you a better forest birding orientation. This forest also has a rich cultural history, that you can be articulated while on birding (hiking) trails. Here You have some chances of seeing, Cinnamon-chested Bee-eater, Northern Puffback, African Paradise-Flycatcher, Yellow-whiskered Greenbul and many others. Night in Kinigi
Day 3: Birding in Volcanoes National Park
As soon as you finish your early morning breakfast, your guide shall lead you to the park head equators to meet a ranger who will escort you with your bird guide, throughout the whole birding activity in the volcanoes forest. While hiking in this forest, you shall highlight chances of ticking a good number of bird species out of about 200 bird species, including 15 Albertine rift endemics recorded in Volcanoes National Park. Cape Robin-Chat, Brown-capped Weaver, Rwenzori Turaco, and White-tailed Blue Flycatcher can be sighted on a good day. Night in Kinigi
Day 4: Full day birding Rugezi Wetland
Very early breakfast will set you ready to drive, over 64 kilometer's to Rwanda's largest protected marsh (wetland), where you shall spend the day birding on the edges of this wetland, Rugezi wetland is also a natural habitat to one Albertine Rift Endemic, well known as the Grauer's Swamp Warbler, which is mostly the major target of this day. Lanner Falcon, Brown-throated Wattle-eye, Gray-capped Warbler, Chubb's Cisticola, Sedge Warbler, White-winged Swamp Warbler, Swamp Flycatcher, White-eyed Slaty-Flycatcher can be sighted with many others. Night in Kinigi
Day 4: Golden monkey Trekking in Volcanoes National Park and Transfer to Gishwati forest.
Today you will need to wake up very early to take breakfast, the activity starts with a briefing at the park headquarters, where you will be allocated a golden monkey group to trek with and a guide who will be showing you the trails to follow during the Trek. This activity takes between 30 minutes to 4 hours and once the Golden monkey has been found, you will be allowed only one hour with them in their natural habitat, watching them swing from one tree to another as you take photos and record the moment. After trekking, you will then go back to your lodge, take lunch and checkout for the transfer to Gishwati forest. Night Forest of Hope Guest House Gishwati.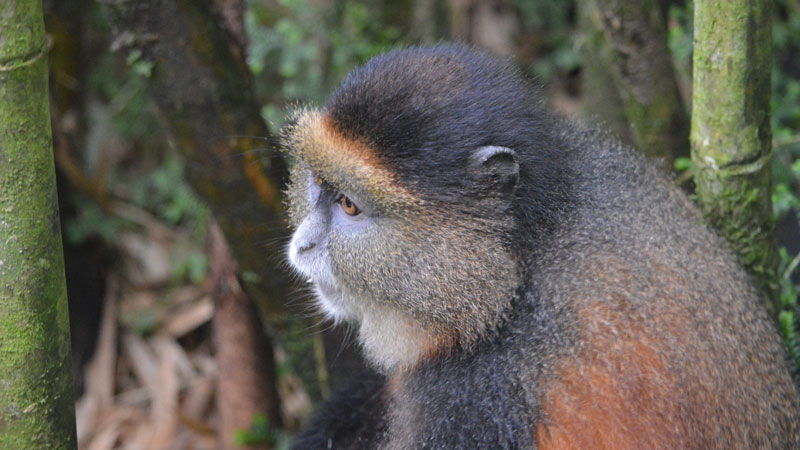 Day 5: Birding in Gishwati forest and transfer to Nyungwe Forest National Park
Morning birding in Gishwati forest will be the best Albertine Rift Endemic curtain-raiser, before reaching Nyungwe Forest, 17 Albertine Rift Endemic bird species have been confirmed present in Gishwati Forest out of the 27 that can be sighted in Nyungwe Forest. After birding, we shall have early lunch, checkout and transfer to Nyungwe Forest National Park, Night in Nyungwe
Day 6:  Morning birding and Canopy walk
After breakfast you will set off for the morning birding, some kilometer's drive to Uwinka park offices, you will pick a ranger, and walk while birding on the waysides, most of the birds are always busy enjoying the rising sun, pruning, calling and flying around in the morning hours. Rwenzori Batis, Northern Puffback, Chestnut-throated Apalis, Red-faced Woodland-Warbler, Rwenzori Hill Babbler, African Yellow White-eye, Strange Weaver, Blue-headed and Regal Sunbird, can be sighted.
After lunch you will enjoy, the canopy walks, this is an exhilarating experience done in Nyungwe national park on a suspended bridge 70m high above the great Nyungwe Forest, the ranger will guide you on this 160m walkway, this will offer you, great views the great East African Region, Lake Kivu, different animals, birds, monkeys and many others that leave in this forest. Night in Nyungwe
Day 7. Full day birding in Nyungwe Forest National Park
Early morning breakfast, you shall be joined by the ranger and drive straight to Kindura trail, here you will try to look for, Doherty's Bushshrike, Great Blue Turacos, Black-throated Apalis, Brown-capped Weaver, White-starred Robin, Mountain Illadopsis, Albertine Boubou, White-headed woodhoopoes. Many-collared Bushshrike. While driving you are also likely to find Handsome Francolins, Mountain Wagtails and Abyssinian Ground-Thrush on the road in the forest. After lunch, you shall check out the birding trails around Gisakura, expecting to sight the three turacos of Nyungwe forest, the Black-billed Turaco, Rwenzori Turaco and the Great Blue Turaco. Night in Nyungwe
Day 8: Chimpanzee Trekking in Nyungwe Forest.
Today you wake up around 4:00 and 4:30 am you have to be at one of the three reception centers of Nyungwe depending on side of the park. This is because chimpanzees are most easily seen very early morning. By 5:00 am you head to the starting point of the trek. And when you meet them, you will be given only one hour with them. The trekking ends around noon, depending on how tired you can be, you can continue with birding.
Day 9: Transfer to Kigali for your flight
You will check out and be transferred to Kigali for your flight.
9-days Rwanda Birding and Primate Trekking Includes:
Park fees (For non-residents).
Chimpanzee permits (one per person, non-resident).
All activities (Unless labelled as optional).
All accommodation (Unless listed as upgrade).
A professional driver/guide.
All transportation (Unless labelled as optional).
All Taxes/VAT.
Meals (As specified in the day-by-day section).
Drinking water (On all days)
9-days Rwanda Birding and Primate Trekking Excludes:
International flights (From/to home).
Roundtrip airport transfer.
Additional accommodation before and at the end of the tour.
Tips (Tipping guideline US$10.00 pp per day).
Personal items (Souvenirs, travel insurance, visa fees, etc.).
The government imposed an increase in taxes and/or park fees.