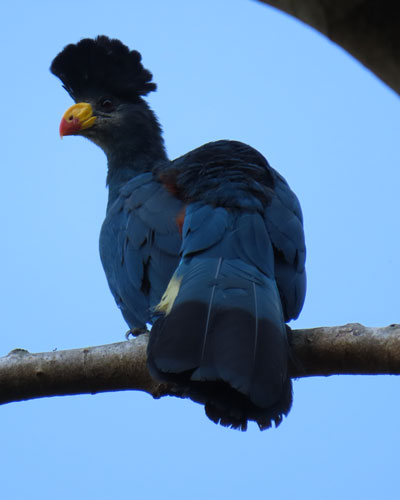 Nyungwe National Park
Is placed in southwestern Rwanda, at the border with Burundi south, Lake Kivu and the Democratic Republic of the Congo to the west. Nyungwe is probably the best-preserved rainforest in the mountains throughout Central Africa. Located in the watershed between the basin of the river Congo to the west and the basin of the river the Nile to the east. From the east side of the Nyungwe comes also one of the branches of the Nile sources. The National Park was established in 2004 covering an area of approximately 970 km² of rainforest, bamboo, grassland, swamps and bogs.
The nearest town is Cyangugu, 54 km to the west. Mountain Bigugu is located within the park's borders. An extensive network of well-maintained walking trails leads through the forest to various waterfalls and viewing points. A comfortably rustic rest house, a perfectly situated campsite lie alongside the main road and the reserve can readily be visited as a day trip from the towns of Butare and Cyangugu.
Bird watching in Nyungwe Forest National Park
The most important ornithological site in Rwanda, Nyungwe Forest is home to 322 bird species. reflecting a large habitat diversity and the altitudinal range. These also include the 27 species of the Albertine Rift mountains endemic bird Area which occur in the country. The star attraction is undoubtedly the Red-collared Babbler and Rwanda is the only safe place to see this stunning bird. More so, 11 of the 23 species of the Guinea Congo Forest biome and also 71 of the 74 species of this biome of the afro tropical highlands that occur in Rwanda have been recorded at this site.