A 1-day Kampala city tour leads you to Uganda's capital city and one of the fastest-growing cities in Africa. It is a unique and beautiful place that is situated on seven hills and has iconic buildings and monuments. It is evolving every day while maintaining its rich history and authentic beauty. During the 1-day Kampala city tour, you will see Kabaka's Palace, the Gaddafi Mosque, Owino Market, and the crafts market.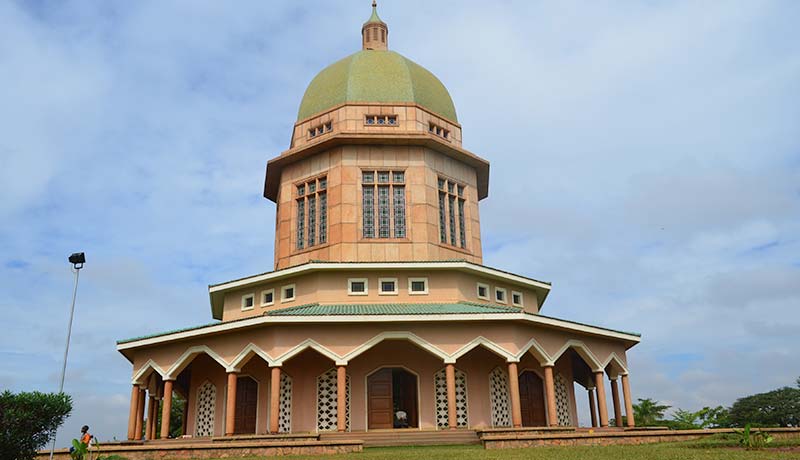 Highlights for 1-day Kampala city tour excursion
Visit Uganda religious center
Historical and cultural interaction
Tour Kampala's commercial attractions and places
Provision of services by English-speaking guide or driver
Travel in a customized 4WD safari vehicle.
Detailed itinerary for 1-day Kampala city tour excursion
The driver or guide will pick you up from your place of residence, and after a short briefing, you will proceed for the Kampala city tour, which will take you through the following places as you get to view Kampala from all its different perspectives and wonderful endowments:
Tour Gaddafi Mosque
It stands magnificently on Old Kampala Hill, with the best view of the whole of Kampala city. This mosque was commissioned by the late Colonel Muammar Gaddafi. The art with which it was built will intrigue you. The mosque has a cool atmosphere inside, with interestingly designed carpets and rich Moroccan architecture.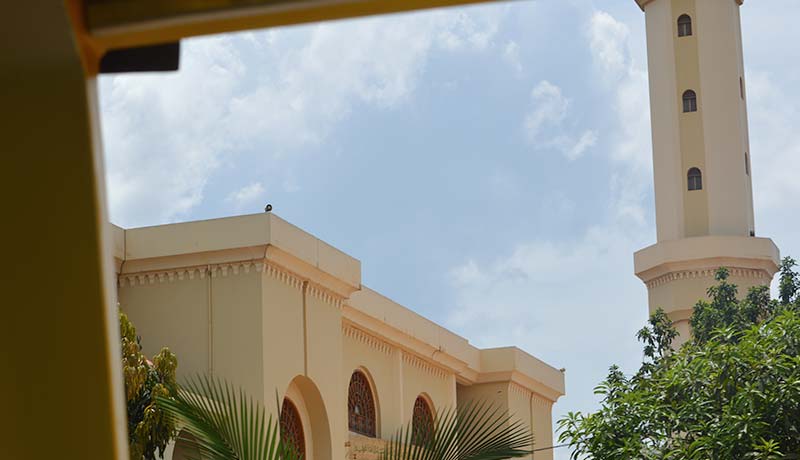 Visit Kabaka's Palace (Lubiri)
This is another interesting place to visit. An official residence of the ruling king in the Buganda kingdom. You will get to hear all about the intriguing history of this kingdom that founded Uganda as a nation. Buganda sits in Uganda's capital, Kampala, and much of Uganda's history flows right from Buganda.
The tour of the palace is very informative and will give you a bigger picture of Uganda's history. The major stops here include the Twekobe, Empukku (Amin's torture chambers), and Bulange (Buganda parliament). You will feel privileged to see where the great kings of all time lived—in Uganda.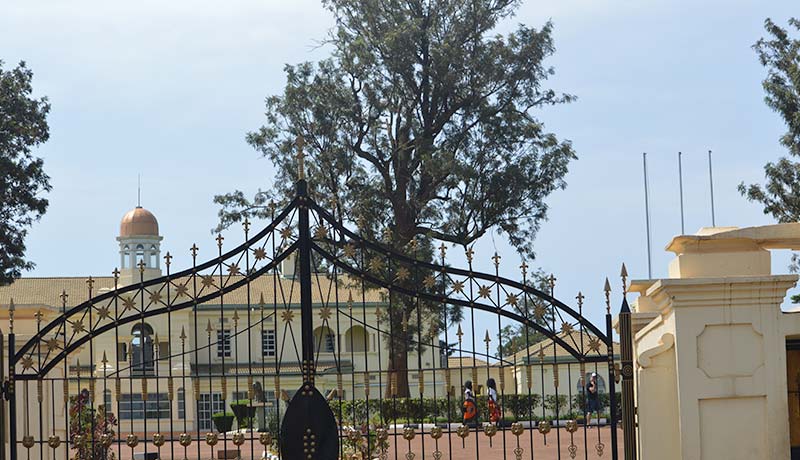 Kabaka's Palace Mengo
Visit Crafts Market
You will get to enjoy some great artwork at the craft markets, which have the best souvenirs ranging from handicrafts, wood carvings, paintings, jewelry, African clothing, and prints, while at the same time supporting the local artisans and underprivileged people.
Guided walk around Owino Market
Owino market is more like a large version of a thrift store like in western countries; however, Owino market is the largest open market in Uganda, and it sits on 6.8 hectares with over 40,000 vendors. It is famous for its affordable second-hand clothes. This market sells several other items, ranging from electronics such as radios and TVs to local herbs, jewelry, and foodstuffs. Owino can be a hard place to tour because it can be a bit too crowded, but it is enjoyable when you find nice designer clothes at a bargain price.
1-day Kampala city tour excursion includes
Airport transfer pickup and drop-off
Entrance fees
Driver allowances
Pure bottled drinking water
Private safari vehicle
English speaking driver-guide
However, 1-day Kampala city tour excludes.
Airfare
Uganda visa
Luxury drinks
Laundry
Gratitude to local guides
Telephone fee
Personal Insurance
Personal expenses (shopping and cigarette).